I linked up with Joanne from Head Over Heels for Teaching for Spark Student Motivation Saturdays. She had so many great ideas that it was a no brainer to start following her blog. SHE was linked up with Elementary AMC for another great linky called
Why'd I Buy It?
This is a monthly forum for showing off purchases you get for your classroom and why you think they're great.
I really should've found this link-up LAST summer when I did a lot of updating in my classroom and got all sorts of exciting new stuff, instead of this summer when B.C. Teachers are on strike with no end in sight.
Nevertheless, there are a couple of things I couldn't resist buying.
Here they are:
#1. Not the sort of thing you'd normally buy when you've been without a pay cheque since mid-June and wonder when the next one will be.
The regular price at Michael's is $99 here in Canada (OUCH!!). BUT they were 60% off - make that $40. You know the coupons they always have for 40% off a regular priced item? I had one for 40% off ANY single item! - down to $24. AND I had a 20% off my total purchase coupon - now $24. BUT that wasn't all! I also had a 20% off my total purchases coupon, AND they also gave me the 15% Teachers' Discount(!!!!) making the final price less than $20!! I could hardly believe it. Have you seen that IKEA add where the woman runs out, jumps in the car and yells, "Go, Go!"? That's what I felt like. I can still hardly believe it!
#2. While I was there I also picked up this patterned cardstock which will be great to use for my Math task cards. I can print them in black and white to save ink, using regular paper, then glue them on to this paper before laminating them. They were 3 packs (100 pages) for $11 ( and then the 20% discount...).
#3. I actually bought this at Costco in May before we went out on strike, but I haven't installed it yet because I'm trying to use up the coloured ink cartridge on my old printer. Before I got this new printer (HP4500 WIRELESS!) my old one was running out of ink about every other week and the cartridges are ridiculously expensive. Now the last one has lasted months. What's with that? I'm about to start printing all the goodies that I got at the BTS sale, and the new products that I've made over the summer, so the ink will be used up pretty quickly.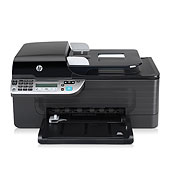 The ink cartridges are about half of what my old ones cost, and when I bought the printer Costco had a discount coupon for them, too, so I bought a bunch. The thing I'm really excited about, though is that it can print wirelessly. That means I'll be able to print pages from my iPad that I can't download from Google docs.
For a Freebie today I'd like to share my Canadian coins task cards, because this might be the only money I'll be seeing for a while if this *!#*! strike doesn't settle! I made these with pennies even though we don't officially have them here any more (except for the millions still very much active in primary classrooms across the country), because the kids still remember them, and they need the practice counting by 25's, 10's, and 5's, then switching to 1's and counting on.
Hop over to my
TpT store
to see them.
Happy Labour Day, everyone!